Express entry is an online application management system which has efficiently replaced the application system which was made on a first-come-first-serve basis. The candidates are placed into a pool and are ranked against one another. The candidates receiving the highest ranks are sent an Invitation to Apply in order to obtain permanent residence in the country. The first step has been created to check the eligibility of the candidate and to create the Express Entry profile of the candidate.
A Canada Express Entry lawyer can help you out with the procedures. It is quite difficult to obtain permanent residence in Canada in case you are not well-aware about the right procedures. The Procedure is quite complicated and a single mistake in the paperwork might delay your entry into the country. The express entry lawyers are highly skilled and they can make sure that you gain quick entry to the country.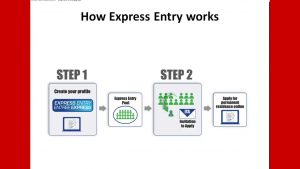 Need for a Good Profile
The profile of a candidate will be ranked on various aspects like educational qualifications, age, adaptability factors, work experience, and spouse-related factors. The Comprehensive Ranking System provides points for each of these factors. If an individual has a high CRS score, he has more chances of immigrating to the country and hence it is very important to create the best profile. A Canada Express Entry lawyer helps you to create a good profile.
Assessing Your Eligibility Carefully
Some applicants might treat the first eligibility assessment as a formality. It is not a formality and it is very important to provide detailed and accurate information along with documentary proof for the initial assessment. This ensures that the final step of developing your Express Entry profile is easier and simpler. It also gives time to analyze the different factors which might have an impact on the CRS. You can also take the necessary steps in order to boost the score and develop the perfect profile which will help you to qualify the immigration test at the earliest. A Canada Express Entry lawyer can help you to assess your eligibility.
Applying Early for High Human Capital Ranking
The highest score of 110 points is granted by CRS to an individual whose age is between 20-29 years. The number of points keeps on reducing after the applicant crosses the age of 30. You might be delaying your application in order to gain more work experience but you might get an age penalty in case you wait too long. The Express Entry profile is valid only for a year. You can submit it again if it expires before receiving the ITA. A Canada Express Entry lawyer is highly skilled and experienced and can help you out easily.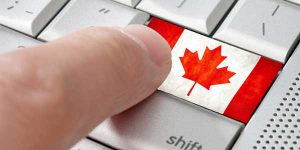 Enhancing Your Educational Qualifications
Education is highly valued by the CRS and hence you should focus in improving your educational qualifications. An applicant who has just completed his high school will receive 30 points under the category of education. An individual with a Master's degree will receive 135 points while an individual with a Ph.D. can obtain 150 points. You need to spend time and money in order to enhance your educational qualifications.  A Canada Express Entry lawyer can provide advice on how you can enhance your educational qualifications.   Read more about Canadian Immigration policies here!